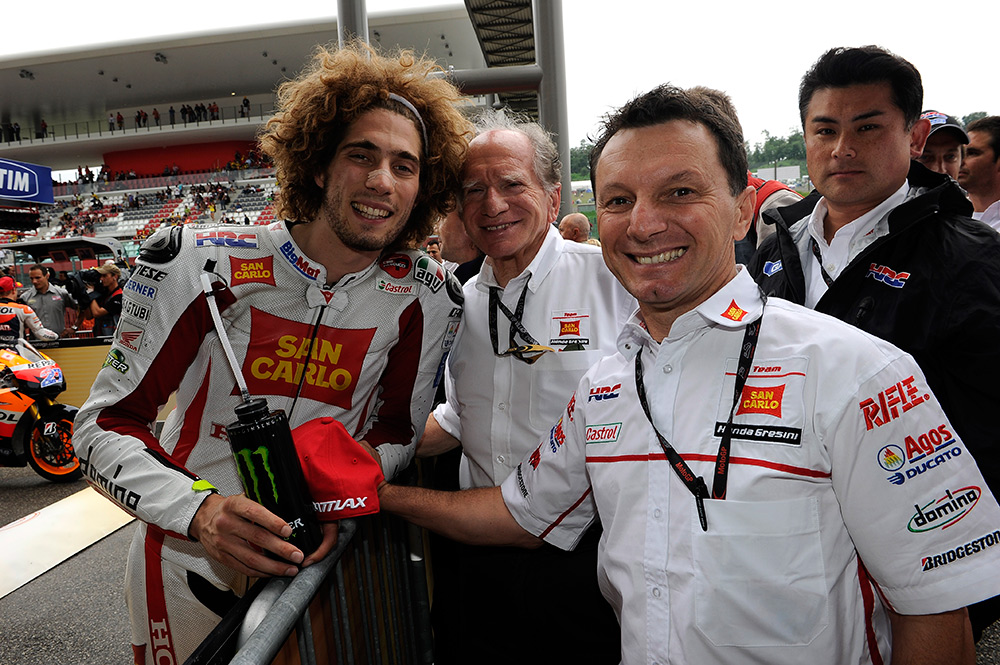 Thank you Fausto!
A special thanks goes to Fausto Gresini, my business partner and friend, who has been one of the first to believe in this extraordinary adventure.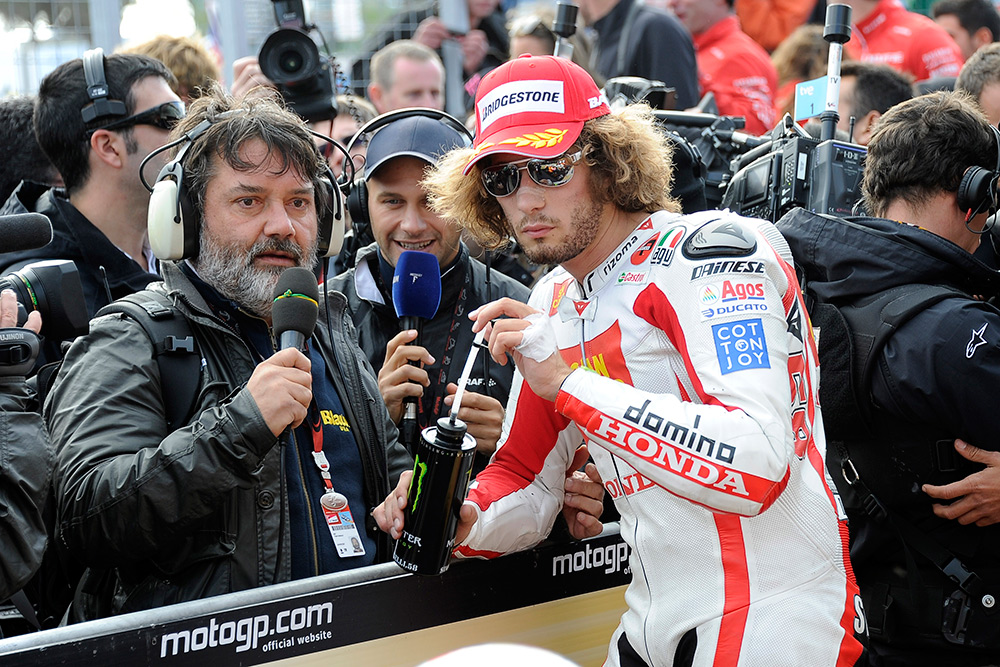 "Sic58 Squadra Corse". A logo. A brand. A name. Of course. Right. But above all it is a story, or better, two: the past and the future one, still to be written.
The team that remember Marco Simoncelli was born as a need, a lack inside the heart, the soul of Paolo Simoncelli, Marco's father. A way to survive, a way to start living again. A way to bring back to the track the passion, the dreams, the fun, the strength that brought Marco to become a World Champion and an unforgettable sport's icon. A drive that comes from a cruel story, interrupted, broken, but that doesn't want to give up, it doesn't want to end. In contrast, it wants to go on, as Marco himself would. He never even thought to give up, knowing there is always another race where to start over. So here we are, at the beginning, with those "kids", those little riders with big dreams and great expectations. They must ride, they must express their potential, they need to have the chance to live this adventure.
In the same way as Marco used to ride. With the same values and the same energy, that desire and that sweetness, the anger, his smile, the perseverance to try, to win or to lose, but always giving 100%, always having fun. Sic58 Squadra Corse wants to give these guys an experience tough and sweet at the same time, a chance to reach the top as Marco did. They want to surround them with love, but also harshness, truth and reality. There's the need to teach them to face this world which, as life, is made to dream, to try, to create, but can also betray you, hurt you. There will be someone who will make it, and someone who won't. But this is the game, and it's fascinating because of that. Anyway those "kids" deserve a chance, it won't matter the result.
This is already enough. Then there will be someone who succeeds, someone who deserves to move on, to grow. Because this is how races are: sometimes tough, but always right. They reward who is fast, who believe in this dream.. The one who fights, falls but always starts over.
After few years of internal growth and of development, it's time for the Sic58 Squadra Corse to aim high, with the best of their riders, to try to make bigger and bigger dreams come true. And to do so, there is the need to work together: riders, technicians, sponsors. Because this is the only way: to work, to smile, to believe in it, to have fun, to dedicate. And then, maybe, to win.
-Paolo Beltramo-